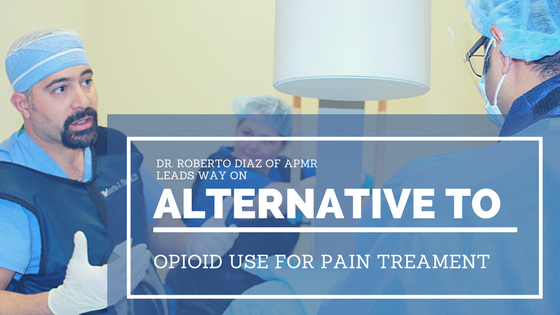 February 12, 2017
Dr. Roberto Diaz recently became the first Physician in San Antonio to train other, visiting physicians on two devices doctors around the country are fast turning to, today, in part so so patients can avoid using Opioids and other potentially addictive oral medications for pain treatment.  
Dr. Diaz led a team of visiting physicians, some from as far away was St. Louis, during a hands-on training for intrathecal drug delivery and spinal cord stimulator device implants, at Advanced Pain Management and Rehab's Stone Oak Surgical Clinic, this month.  The unique training opportunity was part of a national program, Pain Therapies Visiting Clinician Program.  
Dr. Diaz led the team of physicians as he demonstrated the implant procedure.  Then, under Dr. Diaz's watchful eye and helpful hand, visiting physicians got to mimic implanting the devices on a cadaver brought in for training purposes. "I enjoy teaching others and helping them trouble-shoot challenges," Dr. Diaz said.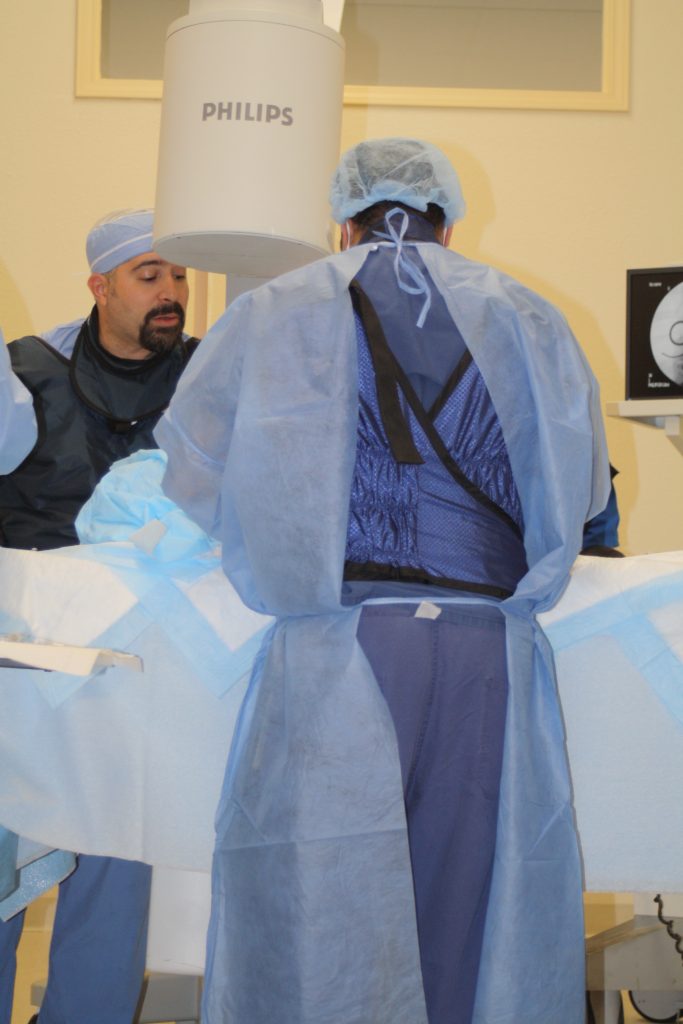 Dr. Diaz caught the attention of the Pain Therapies VCP Onsite Program, in part, because he's done so many of the so-called pain-pump implants in the last year.  Currently, he implants and cares for over 150 of the pump devices.  What makes the intrathecal delivery implant device so unique and important, says Diaz, is that it offers micro doses of pain medication, most of which is non-narcotic.  Because the pain pump is implanted into the patient's body, a small dose can pack a big punch when it comes to treating pain, something Dr. Diaz is recognized as championing due to concerns over oral pain misuse.  
Similarly, the spinal cord stimulator device is also placed under a patient's skin. Instead of delivering medication, the stimulator device sends a mild electric current to the spinal cord, stimulating the nerves in the area where pain is felt, therefore, often eliminating the need for oral pain medication.   Dr. Stephen Dinger, Founder of Advanced Pain Management and Rehab, has also managed some 150 spinal cord implant devices in recent years. 
Both physicians want to help change the narrative on pain treatment and opioid use.  "Using something like the pain-pump should have been done, starting years ago, before a patient starts oral meds such as opioids," adds Dr. Diaz.  
The Opioid crisis was declared a Public Health Emergency in late 2017 and is expected to be among a top national priority, in 2018.  
Both Dr. Diaz and Dr. Dinger have been asked to train physicians again in the near future for the VCP Onsite Program.